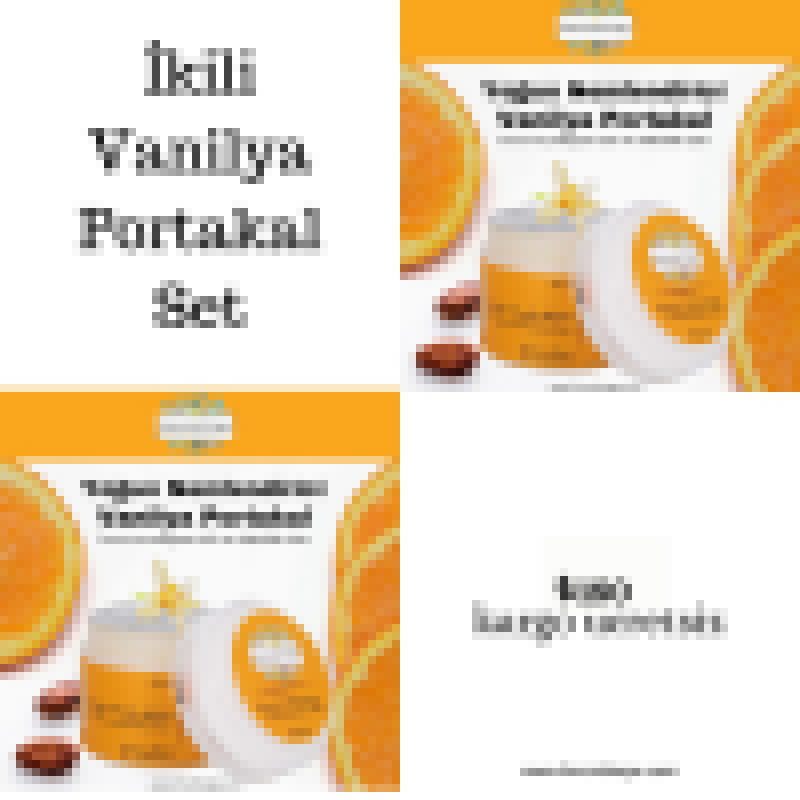 Intensive Moisturizer Vanilla Orange Body Butter - 2 x 50 ml
• An intense moisturizing cream produced with Vanilla, Orange, Cedar oils and Cocoa butter.
• For dry to very dry skin; It is oil-based and has solid (body butter) texture. Easily melts at body temperature.
• You can use for your face, hands, feet, elbows, knees, entire body and also lips.
• Can be used as a lip balm.
• Provides a superior intensive moisturization for dry and chapped skin. Softens and nourishes perfectly.
• It has a dazzling fragrance from orange, vanilla and cedarwood oils.
• Ingredients are cocoa butter, soybean oil, sunflower oil, orange peel oil, cedarwood oil and vanilla oil.
• Lanolin free.
• Does not contain synthetic colorants or synthetic perfumes. Also paraben free.
How to use:
You can use Vanilla Orange Intensive Moisturizing Body Butter
• on your face
• hands, feet, knees, arms, legs and entire body
• on your lips.
• Use it as an intensive moisturizing softener on dry and chapped skin and as a protective cream.
• Apply right after the shower on damp skin
• Or during day and night for ultimate moisturizing and protection.
Cocoa Butter (Butter):
It is made from cocoa beans. And has a very solid consistency. Melts easily at body temperature. Keeps moisture in the skin by creating a protective barrier.
Soybean oil:
Rich in vitamin E and has very high moisturizing properties.
Sunflower oil:
Very rich in antioxidants. Nourishes the skin and prevents moisture loss.
Orange peel oil:
Full of vitamin C and very effective in smoothing fine lines, removing dryness.
Vanilla and Cedarwood oils:
It is one of the most popular relaxing oils of cosmetics with their magnificent fragrances.